San Antonio's 300th Anniversary Celebration
San Antonio, Texas became one of the early settlements of Texas hundreds of years ago. Through acceptance, they have maintained much of their diversity and rich cultural heritage. This now booming metropolis was once known as "that spot three-fourths of a league down the creek."
In 2018, Texans came from all over the state to celebrate not only the history of Texas, but the culture, the struggles, and the perseverance of this beautiful southern state. Festivities were held in several counties. Visits from well-known people all over the world helped make this one of the most famous events in the area. This celebration was truly one to remember for all who attended.
Events had several different themes. They centered on the history of the area, particularly the important role that Spain played in the early settlements. Art exhibits celebrated the history of Spanish artwork. Festivals blared Spanish music while dancing ensued in the streets. Culinary festivals showcased various culinary styles that have been seen over the years.
Another common theme seen throughout the year was an intense focus on the future of the area. Community projects promoted cleaning neighborhoods and helping to beautify everything from alongside the street to area parks. Volunteers participated in service days to help the community. The groundbreaking on the first land bridge was the main event at a beautiful park. Trees were planted. Flowers were maintained. Rivers were cleaned. It was truly an opportunity to watch the entire community come together to celebrate not only the beautiful history of the area but to make sure that the future would be as bright.
Events To Note
This year was packed with events and history to commemorate the founders of the area, the rich culture that San Antonio has become known for, and to celebrate what is still an amazing area. There were certain events that will be seen and heard of for many more years.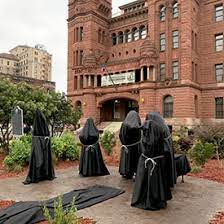 The Founders Monument Unveiling
The Canary Islanders were the first to establish a civil settlement in Texas. Sixteen families arrived and settled into this area in 1731. However, although this was considered the first civil settlement, it was not the first settlement. The Native Americans settled into the area as early as 1528, if not sooner. In fact, Álvar Núñez Cabeza de Vaca, A Spanish explorer that found Texas, was one of the first Europeans to come in contact with Native Americans. His contact is considered the earliest communication between the Native Americans and Europeans.
Although the presidio soldiers did not discover Texas, they played an active role in defending Texas settlements. Presidio soldiers were Spanish soldiers. When settlements were established in the area, they defended them, and the people that lived in them. This makes them a valuable part of Texas and Spanish history.
African American Art Celebration
The McNay showcased some of their most beautiful pieces for the tricentennial celebration. Over 100 years of African American art was put on display for everyone to enjoy. Mesmerizing pieces included sculptures, paintings, and much more.
This comprehensive collection took months to comprise, and the efforts were well worth it. The end result was stunning. It was able to truly showcase the transition that African American art has taken over the years, from techniques used in paintings to the messages that are behind many of the sculptures.
The Dedication Of The Dream Song Tower
Local artist Cruz Ortiz finished constructing this 60-foot tall piece of artwork in 2017. However, it was moved to the southside where he felt that the message would be heard loud and clear. The goal is to help people sit back and think about their dreams, about the dreams of the people that live in the neighborhood, and hopefully work towards making those dreams come true.
Cruz Ortiz is from the south side, so this project truly spoke to him and helped him show the rest of the world that following your dreams is always an option. He included his well-known stars in the massive metal sculpture. It also pays tribute to Selena Gomez and her famous song Dream.
This beautiful tower was deconstructed, relocated to the southern end of town, and then reconstructed to its former glorious state. It stands on an old lot that was not able to be developed, and that most considered an eyesore. Now, Cruz hopes that it not only fills that vacant space but that his sculpture will inspire those that see it.
The unveiling and dedication of this sculpture took place in January 2018. It was a fabulous way to kick off a year of celebrating both current and previous artwork.
The Day Of Reflection
On May 1, 2018, in Main Plaza, over 20 groups gathered together. These groups were from different backgrounds and various religions. These faiths came together on The Day Of Reflection to reflect on their past, to come together, and to light a flame in celebration of the tricentennial year.
Not only will this day be remembered as a day that many groups were able to set aside their differences, but as a day that many of the rest of America can use as a role model that we are all on the same side, regardless of our religious differences.
Tree-Centennial Fest
This festival was held at Phil Hardberger Park. Volunteers helped plant a beautiful butterfly meadow. Trees were given away to remember the event and beautify communities. Historical presentations including topics such as beekeeping, bridge building, and the Native Americans were some of the highlights of the festival. Family activities and food trucks were also huge hits. The groundbreaking for the first landbridge designed for both people and animals was the key focal point of the festival.
An Arbor Day celebration was also included in this festival. Volunteers pitched in to plant approximately 100 trees in celebration.
Future Projects
Not only did this anniversary year kick off several memorable events, but it also became a goal for those of the area to celebrate the culture and history every year. Several projects were unveiled to show both residents and visitors that the celebration never stops.
San Pedro Creek Improvements Project
This project aims to make the famous creek a place of history and culture. A path will be implemented so that those enjoying the creek can enjoy ample walking room while they appreciate the rich culture of the area. Art from various local artists will be put on display. Downtown San Antonio will become a park that residents can enjoy as well as an area that further celebrates the early settlers of the area.

Ground Breaking On Robert T.B. Tobin Land Bridge
This massive land bridge will connect both portions of the park so that pedestrians and wildlife can safely cross from one side of the park to another. It will give those visiting the park easier access without the unnatural feeling of walking across a concrete bridge. Land bridges, such as this one, also cut down on wildlife accidents on busy roadways as animals are no longer forced to cross them.
The fundraising efforts for this land bridge began years ago. Phil Hardberger Park Conservatory helped secure a plethora of donations from both businesses and individuals. However, those donations combined with grants were not quite enough. Then, The Tobin Endowment provided a generous gift of 1.5 million dollars to ensure that the funding goal was met to begin construction of the bridge. This is where the bridge gets part of its name from.
Service Days Will Help See More Volunteers In The Future
Serve300 SA days were seen throughout the year. These service days encouraged everyone from locals to businesses to pitch in throughout the community on service projects that were designed to promote the beauty of the area, preserve the history and encourage sustainability.
These projects consisted of various themes, from education to infrastructure. Infrastructure day called on volunteers to help beautify the area with neighborhood clean-ups, painting houses, and river cleanup.  The commemorative week was focused on the overall well-being of families as a whole. People focused on family and encouraging others to be as healthy as possible. Environmental themes were geared towards helping people learn to preserve the environment.
Volunteer organizations encouraged people to actively participate in not only service days, but in future volunteer opportunities as well. Those that enjoyed helping their community and working as part of a team are expected to continue pitching in.
The Real Estate Market in San Antonio
(updated 5/18/2021)
The San Antonio housing market is hot right now.  In fact there's probably less inventory now that in the last housing market bubble of 2006.  Part of what seems to be causing this boom in San Antonio with more buyers than seller, is the all-time low interest rates.  With 15-yr mortgage rates hovering around 2.125%, why wouldn't anyone want to buy a home now?  But if now is the time to buy in San Antonio, then now may be the right time to sell for top dollar.  Even if your home is bad condition, you can still sell your home in San Antonio, in record time, especially should you decide to sell directly to a cash ibuyer like our home buying company.
It's very easy to sell your home quickly, if you're home is located in: Boerne, Canyon Lake, Converse, New Braunfels, Schertz, Selma, San Antonio, and Universal City.   The reason is because those areas/cities are still very sought after markets in and around San Antonio, so home buyers/fix n flip investors try to focus on these cities in order to reduce resale risk.  Investors know that when they buy houses in those cities, they are buying in proven markets.  Speaking of investor…serious real estate investors can find current inventory of wholesale deals in San Antonio, here.  Keep in mind, however, that savvy real estate investors that buy houses in Texas are willing to buy in almost any part of the state, if the price is right.  Why? because the real estate market in Texas is one of the most stable markets in the country.
Royalty
This memorable event was sparked off with visits from royalty. Spaniards were the first to settle the area that we now call America, and they fought hard to keep Texas. These notorious men battled every step of the way for states that are now Wyoming, Texas, and more.
The King And Queen Of Spain Joined In The Celebrations
The King and Queen of Spain joined Texans in celebrating their history. This gorgeous couple was there for more than just a photo opportunity. They were spotted visiting and enjoying many of the exhibits in the area.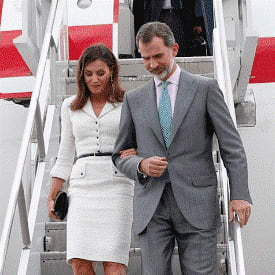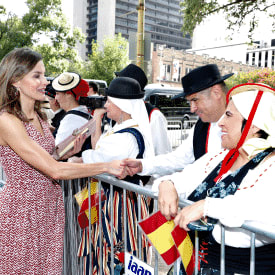 History
This event celebrated the finest moments of Texas history, but this history is not something that should be celebrated a mere every 300 years. That is why Texas organizations are working to make sure that everyone can learn, and has access to, this astounding piece of American history.
Story Map Project
A collaboration between Bexar County, The University of San Antonio, and local historians made it possible for anyone to review the highlights of history via the internet. These web pages are packed with both useful and interesting information about the area. A click away is background information about the environment and the climate that early settlers enjoyed. Visitors can also seek information about the most important battles of the area. They can be seen on this website.
Designing America Exhibit
This exhibit was unveiled to help celebrate the 300 year anniversary but is still maintained. The designing America exhibit focuses on the contribution of Spain to America. It covers how they helped transform the landscape and area into what we know and love as a country today.
History Book Launch
A book titled 300 Years Of San Antonio and Bexar County was launched to both commemorate and educate. This book details the struggles, victories, and more of this beautiful part of America.
Readers will not only learn valuable historical facts, but they'll also take a trip to a time long ago. The writer carefully captures important people, events, and stories in one unique piece. This book is everything that the tricentennial year celebrated, and much more.
Spanish Painting Exhibit Unveiled
Texans will never forget the hard fights of the Spanish settlers long before them, and there is no better time to celebrate this part of their culture than the 300th year celebration. Spanish culture is seen again and again throughout the year, including in art exhibits.
One particular exhibit captured the very essence of Spanish art with a celebration of over 500 years of Spanish art. The exhibit showcased artworks and styles for the past 500 years. It truly encompasses some of the best and most unique styles from Madrid.
The 300 Year Celebration Will Remain An Important Part Of History
This celebration was much more than just another festival or history lesson. The events that took place took the span of the entire year, beginning with an explosive firework show on December 31, 2017, and ending with a boom on December 31, 2018. The year as a whole brought the community together through festivals, displays, and community projects. Religions set aside their differences to join one another. More than anything, everyone was able to focus on the amazing history and beautiful future of this area.